Injectable treatments like fillers and Botox can produce a wide range of outcomes depending on who is performing the procedure. The injector must have a deep understanding of facial structure and aging, as well as the various products available and the proper technique to achieve the desired effect.
Many people make the mistake of discounting the importance of choosing a qualified and highly experienced injector because they think these treatments carry little risk, when in fact, the injector's qualifications and experience are as critical as the product used. In experienced hands, there are few complications, and you can expect almost immediate positive results. Choosing the right injector is the most important decision you will make about injectable cosmetic treatments.
A detailed consultation with a qualified professional is required. She should listen to your concerns and goals and offer a comprehensive treatment plan to reach those goals. She should answer your questions and follow all the proper protocols, including informed consent about the risks and benefits of the injection process.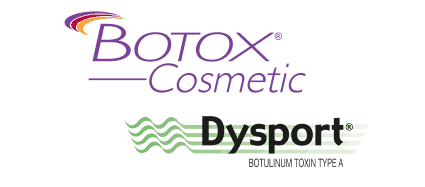 Say goodbye to crow's feet, frown lines and forehead lines with Botox and Dysport. A quick 10-minute treatment with minimal downtime and noticible results in as little as 24 to 48 hours. Our experienced experts deliver predictable, subtle results, so you look like you, only with less noticeable facial lines.
At DermPartners our board certified dermatologists have performed thousands of cosmetic treatments over the past few decades. There is no more experienced or trusted team in South Florida. We welcome you to schedule a complimentary consultation with Dr. Fiedler or Dr. Topper. They will listen to your concerns and goals then design a customized treatment plan that will help you achieve the outcome you desire.