Lift and Define Your Appearance
When it comes to lifting and defining your face and hands-that's where RADIESSE can help. By stimulating the body's own natural supply of collagen, facial lines and unwanted wrinkles meet their match. RADIESSE is the first FDA approved dermal filler for both your face and hands.
Get the scoop on treatment areas and why this might be an uplifting solution for you
We spend our entire lives defining who we are. From wardrobe to career choices, we decide how to make a name for ourselves. So, when the visible signs of aging take hold, threatening your very definition, it's time to take back control and define yourself, your way.
RADIESSE is a viable option for those seeking help in smoothing their wrinkles. Long-lasting and highly satisfying to patients1,2, it is the first FDA-approved dermal filler for both face and hands.
Collagen As Stimulated By RADIESSE
Collagen is the main structural protein in our skin–it's what helps it feel and look tight, taught, and youthful. As we age, the production of collagen slows down, causing skin to sag.
RADIESSE is a collagen stimulator.5 It stimulates the body's process of generating collagen and encourages growth, for a more refreshed appearance, so beauty can bloom.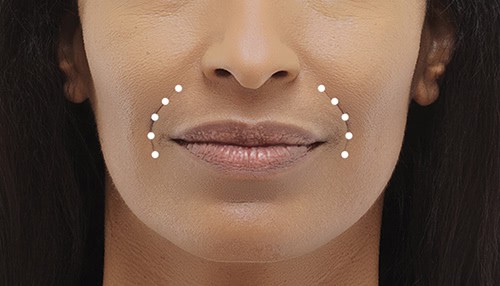 Smile Lines
Deep smile lines (nasolabial folds) can give your face a tired and aged expression.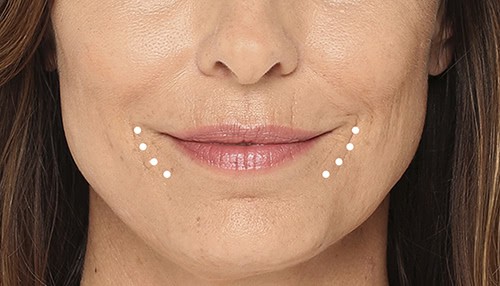 Marionette Lines
These lines can make you look like you're scowling, even when you're not.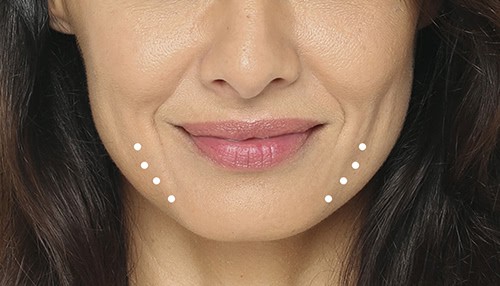 Pre-jowl Folds
This area can look hollow as volume loss causes the skin to sag along your jawline and create folds.
Corners of the Mouth
A downturned appearance of the mouth can make you look tired, angry, or sad.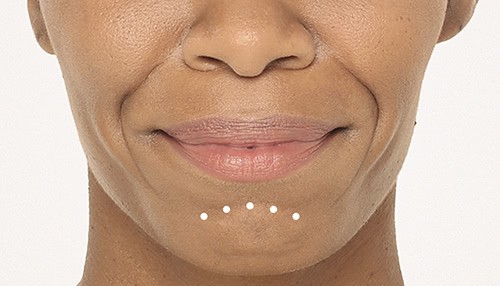 Chin Wrinkles
The lines across your chin can distract from your smile and make you look older.
A Definition All Your Own
RADIESSE provides natural definition by restoring a more youthful-looking appearance. You've worked your whole life at defining who you are. Facial wrinkles and folds shouldn't affect that. Learn how the qualities of RADIESSE work to stimulate your body's own natural production of collagen1 for a more refreshed appearance–an appearance you've spent years defining. If you're ready to find out whether RADIESSE is right for you, simply schedule a complimentary consultation with Dr. Fiedler or Dr. Topper, Just click the SCHEDULE NOW button below or call.