 What Can a Spectra Peel Do For Me?
Also known as the Spectra Peel or the Carbon Peel, The Hollywood Laser Peel's name comes from it's popularity with celebrities and it's reputation as the go-to, must-have treatment before big events. Fact is, this treatment is ideal for we, the "average folk" too. Think weddings, proms, holiday parties, and other special events. Many are incorporating it into their monthly skincare routine because of it's outstanding results.
The Hollywood Laser Peel is a more gentle laser treatments that is safe for virtually all skin types. It can be performed during any time of the year, and requires no downtime. It does a very nice job of correcting uneven skin pigmentation and improves the appearance of pores, acne and scars. A mildly exfoliating procedure, the carbon peel leaves you with smoother, softer skin texture and a radiant glowing appearance.
What To Expect
We apply a layer of black carbon-based Spectra lotion to your skin and allow it to set. Then the laser is moved over your skin, removing the carbon layer along with a very fine layer of skin cells, breaking up pigmentation for natural removal by the body and also heating the skin to stimulate new collagen production.
The entire gentle treatment only takes 20 to 30 minutes.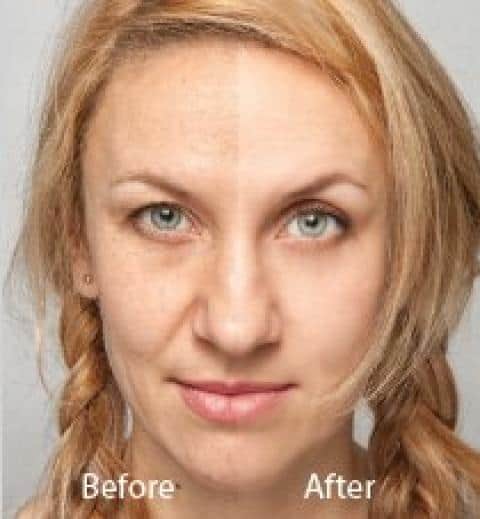 As we age subtle changes occur to our skin, including increased pigmentation, uneven texture (sometimes caused by acne scarring) and wrinkles, a Spectra Hollywood Laser Peel can help to address all of these concerns.*
The Perfect Solution
Reduces or eliminates the appearance of pigment, fine lines and acne scaring
Long-term results
No downtime
Safe for most skin types
Evens out skin tone
Quick and comfortable procedure
No daily messy creams
Expect Dramatic Results With the Spectra Hollywood Laser Peel
Spectra Peel is the application of specialized laser energy to reduce visible skin pigmentation, improve skin tone and more. Spectra Hollywood Laser Peel not only improves uneven pigment, but can also reduce the appearance of textural irregularities and fine lines.
The laser energy works in two ways, first it gently targets the melanin (pigmentation) in the cells breaking it up for your body's natural removal processes, and second it heats deep in the dermis causing the skin to contract and stimulate collagen. Because the treatment is gentle, multiple passes are needed in order to obtain optimal results.
How Spectra Hollywood Laser Peel Works

Laser energy lightly removes Spectra Lotion, heating dermis and lightly ablating the top layer of dead skin. The laser energy breaks up pigment that is then carried away by your body, and heats the skin causing the skin to contract while at the same time stimulating the building of collagen.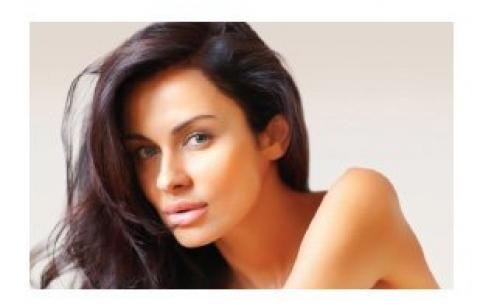 Spectra Hollywood Laser Peel is a tune-up for your skin
You will notice:
Glowing youthful looking skin
Improved overall skin tone
Smoother feeling skin
Reduction in appearance of fine lines and acne scars
Gentle treatment can be performed over and over