Effective. FDA-Cleared. Affordable.
SkinPen by Bellus Medical is the first microneedling device cleared by the U.S. Food and Drug Administration, clinically proven to safely and effectively treat facial acne scars for ages 22 and up.
As few as three non-invasive and affordable treatments spaced 30 days apart can improve the appearance of acne scars for six months after the last treatment.
SkinPen is also effective on wrinkles, large pores, uneven skin tone or stretch marks.
SkinPen works by stimulating the skin's natural ability to repair itself, producing new collagen and elastin for a healthier, younger looking appearance. SkinPen® may be used on all skin types.
If you're searching for:
A procedure that helps to reduce the appearance of fine lines and smooth wrinkles
A safe solution with little recovery time
Results from a minimally-invasive procedure
A procedure for ongoing maintenance of healthy skin.
SkinPen may be just what you've been looking for. Call to schedule your complimentary consultation today!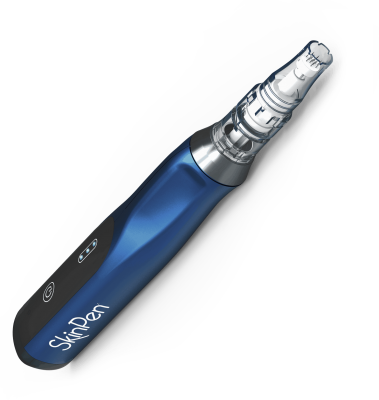 SkinPen is the first LEGALLY marketed microneedling device in the U.S.
Short procedure and little to no downtime
Effective for all skin types – light to dark
Comfortable experience and ideal for any time of the year
Real results from a safe, natural and minimally invasive procedure
Clinically proven safe and effective
Beautiful, lasting results
90% of subjects in a clinical trial said they would recommend SkinPen treatments to friends and family.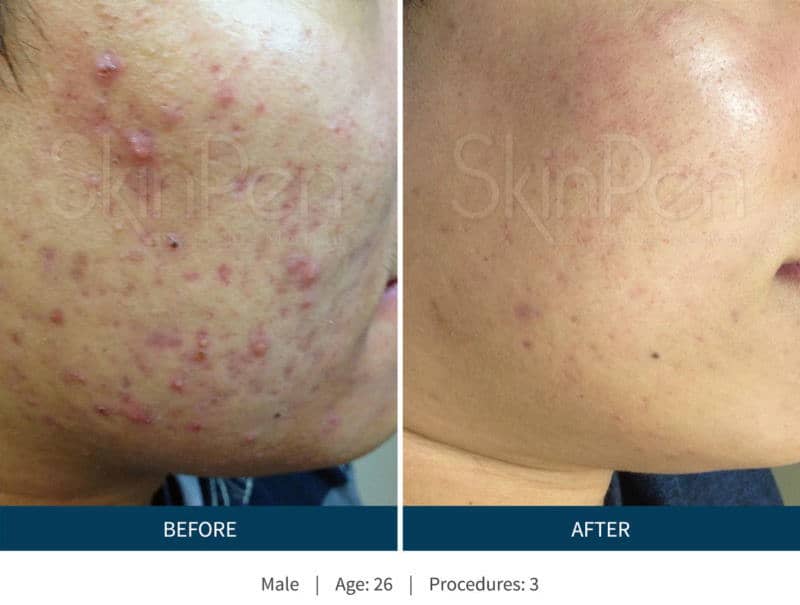 BEFORE AND (HAPPILY EVER) AFTER
How effective is SkinPen? Two pictures are worth a thousand words.
For more stunning results, visit the Before and After gallery.
ACNE SCARS?
WHAT ACNE SCARS?
Effective. FDA-Cleared. Affordable.
Put SkinPen to work for you.