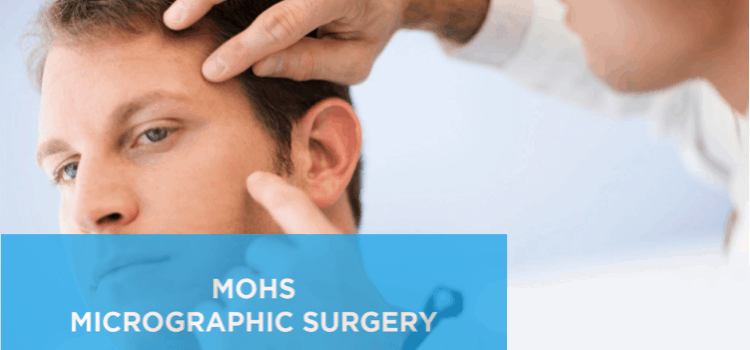 MOHS SURGERY IN BOCA RATON
The Gold Standard in Skin Cancer Surgery
Mohs surgery is a precise surgical technique used to treat skin cancer. During Mohs surgery, thin layers of cancer-containing skin are progressively removed and examined until only cancer-free tissue remains. Mohs surgery is also known as Mohs micrographic surgery.
The goal of Mohs surgery is to remove as much of the skin cancer as possible while doing minimal damage to surrounding healthy tissue. Mohs surgery is usually done on an outpatient basis using a local anesthetic.
Mohs surgery is an improvement to standard surgery (local excision), which involves removing the visible cancer and a small margin of surrounding healthy tissue all at once. Mohs surgery allows surgeons to verify that all cancer cells have been removed at the time of surgery. This increases the chance of a cure and reduces the need for additional treatments or additional surgery.
Mohs surgery is used to treat the most common skin cancers, basal cell carcinoma and squamous cell carcinoma, as well as some kinds of melanoma and other more unusual skin cancers.
Mohs surgery is especially useful for skin cancers that:
Have a high risk of recurrence or that have recurred after previous treatment
Are located in areas where you want to preserve as much healthy tissue as possible, such as around the eyes, ears, nose, mouth, hairline, hands, feet and genitals
Have borders that are hard to define
Are large or aggressive
If MOHS surgery is determined by the physician to be the best course of treatment you will be contacted by our MOHS surgery coordinator to schedule your appointment. The procedure is done in our office. Any special instructions based on your condition and health will be reviewed with you at the time of scheduling.